ADRIANA HOYOS Design Studio was honored by Florida Design in its prestigious Seaglass Awards. The magazine featured captivating interior design and ADRIANA HOYOS Furnishings pieces that stood out.
Florida Design's inaugural Seaglass Awards celebrate nearly every facet of the state's exceptional design industry while also paying tribute to the talent behind the scenes. From inspiring architecture and glorious gardens to using color and ingenious wine rooms, let's explore the captivating projects that caught our attention throughout the past year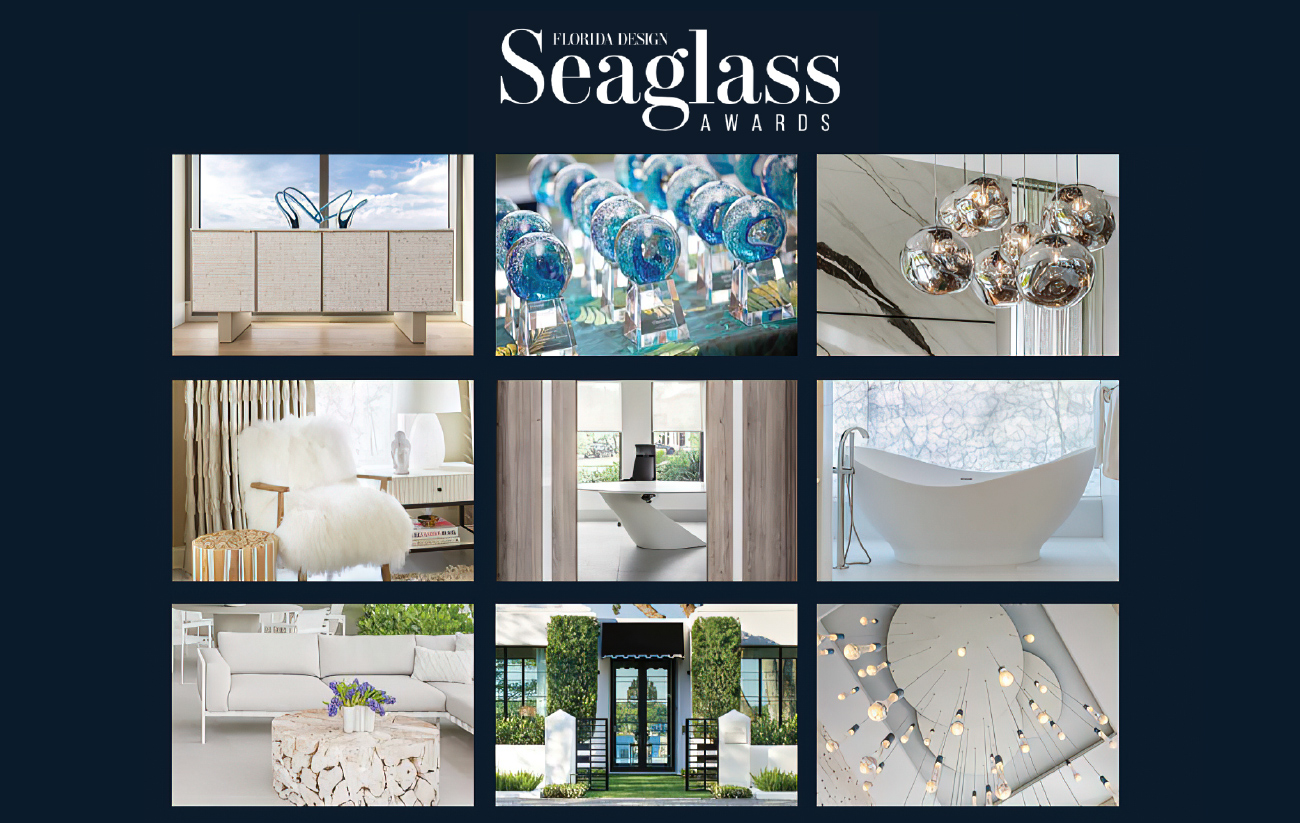 Experience a glimpse of the meticulously chosen and awarded designs by Florida Design.
Contemporary Kitchen – ADRIANA HOYOS Design Studio – Modern Elegance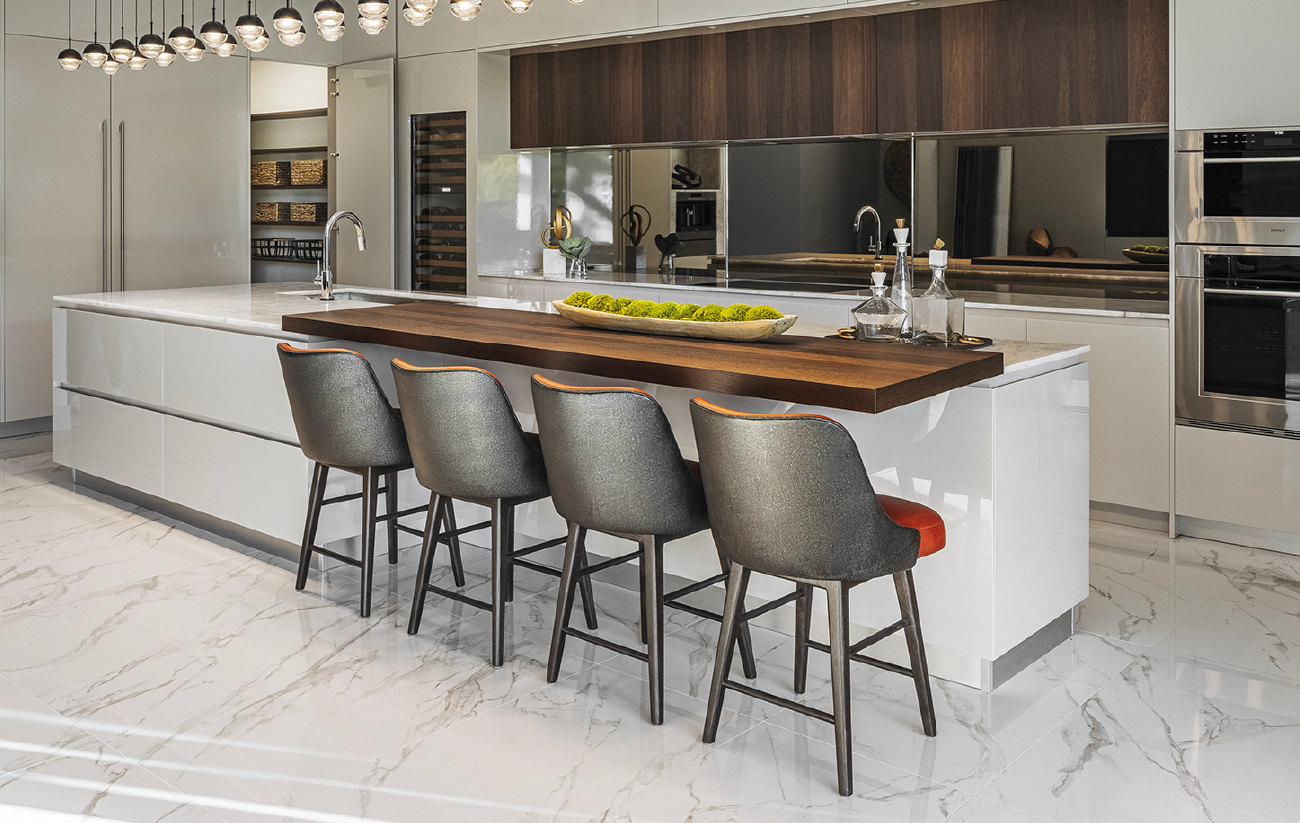 Photos by Emilio Collavino
"For this project in Oak Park – Davie, the client's requirements were for an edgy, sexy, and elegant space," says designer Adriana Hoyos. In the kitchen, we accomplished that with the waterfall of lights above the island, which harmonizes perfectly with the house's 20-foot ceilings. The matte black pendants were intentionally installed to create a striking contrast against the taupe and gray colors that were chosen."
Contemporary Dining Room – ADRIANA HOYOS Design Studio – Diner Divine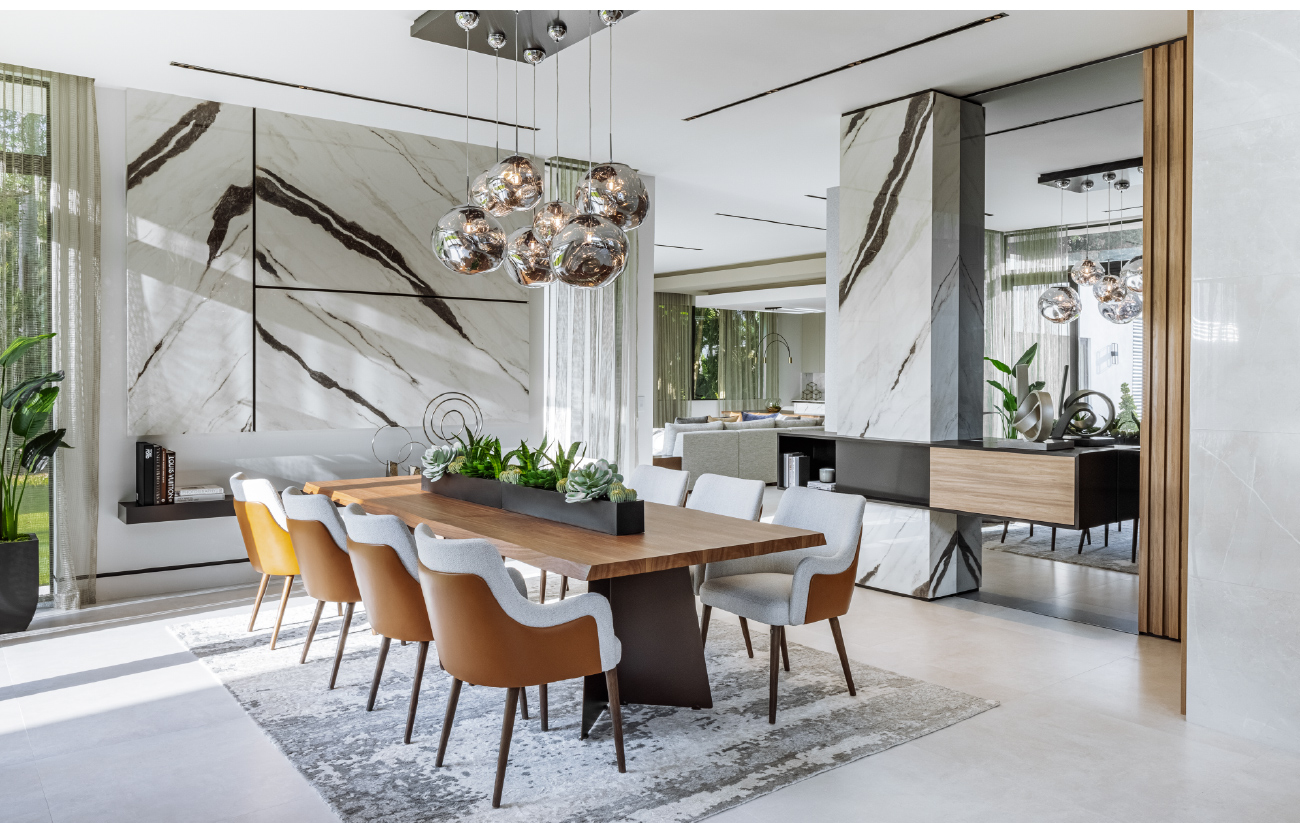 "One of the homeowners' preferred brands is Hermes, so for this Pinecrest Residence, I added an equestrian flourish by incorporating chairs with leather upholstery from my own brand in the living room," says designer Adriana Hoyos. "The live-edge dining room table is hewn from Brazilian wood, the chandelier above it is mirrored glass, and the walls are a patterned stone; the couple decided against a fireplace, choosing instead to transform a nearby nook into a decorative shelf."