Legrand has chosen ADRIANA HOYOS to launch its first docuseries, Viviendo el Ahora.
After 40 days of production and months of planning, the culmination of these efforts is encapsulated in 28 hours of visual content.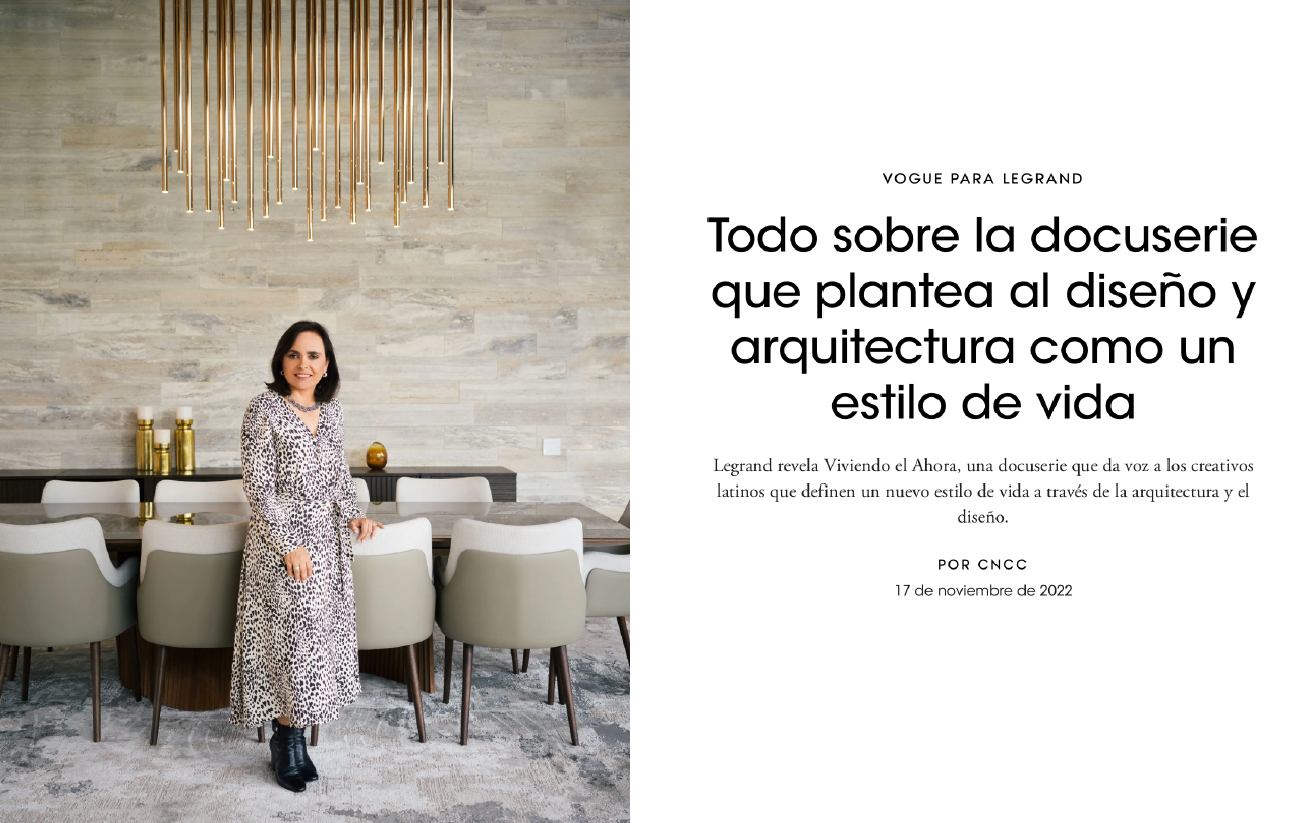 Living the Now reveals what it means to be one of those responsible for sculpting the new scenario of design and architecture in Latin America. One of the regions characterized by profound contrasts, where a pre-Hispanic and colonial heritage converge, intertwining with post-colonial aesthetic structures and a confrontation with superstructures that challenge Its wonderful landscapes.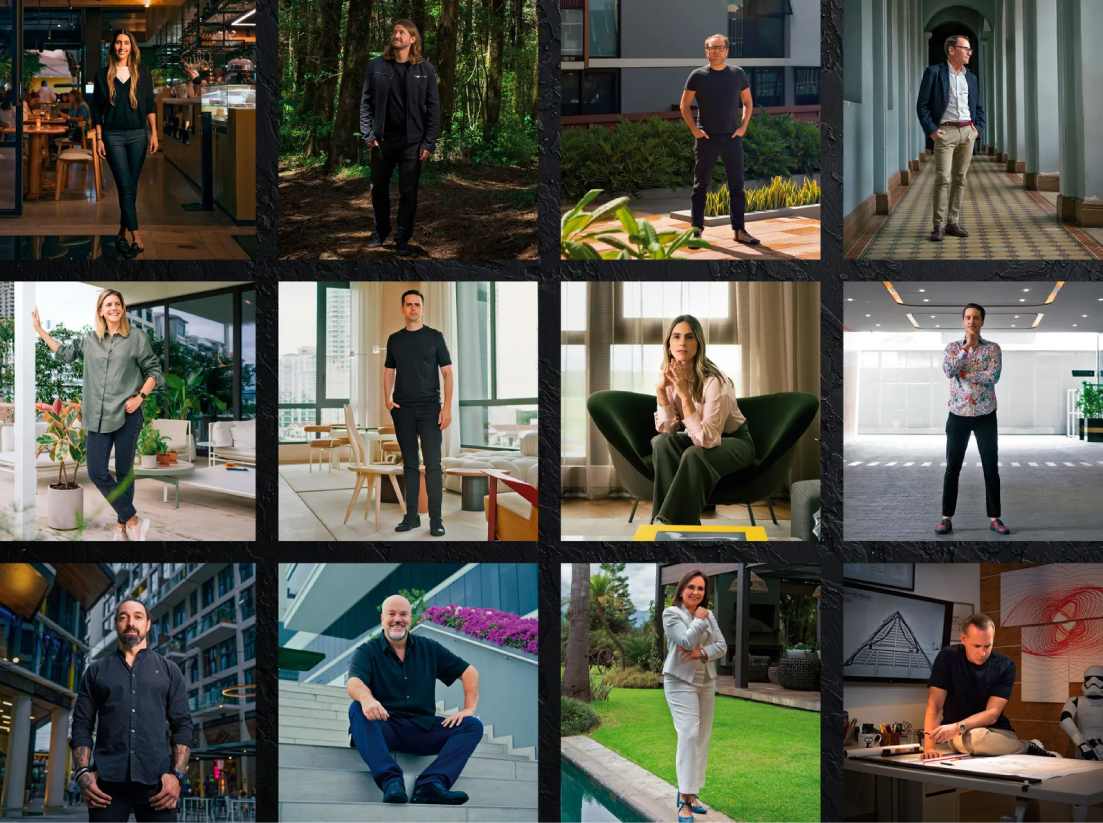 It is precisely this rich scenario that highlights the names of these ten designers and architects from Costa Rica, Panama, Guatemala, Ecuador, and the Dominican Republic. These designers are Rodrigo Carazo, Janine Schneider, Marlo Trejos, Ramón Pendones, Ignacio, Marieta and Ximena Mallol, along with Manuel Pineda, Mauricio Barillas, Christian Wiese, Adriana Hoyos, and Antonio Imbert, who showed us that contrasts are responsible for making the Latin American region a unique place with great opportunities arise to erect a new architectural language that not only enhances the residents' quality of life but also harmonize with the surrounding environment.
We have learned that an architect with a vision of creating a city does not confine their projects within walls. The ideal proposal is to open it for others to participate and interact, forging a symbiotic relationship that breathes life into communal spaces.
Discover the docuserie.