A CORPORATION IN PROPERTY OF A FAMILY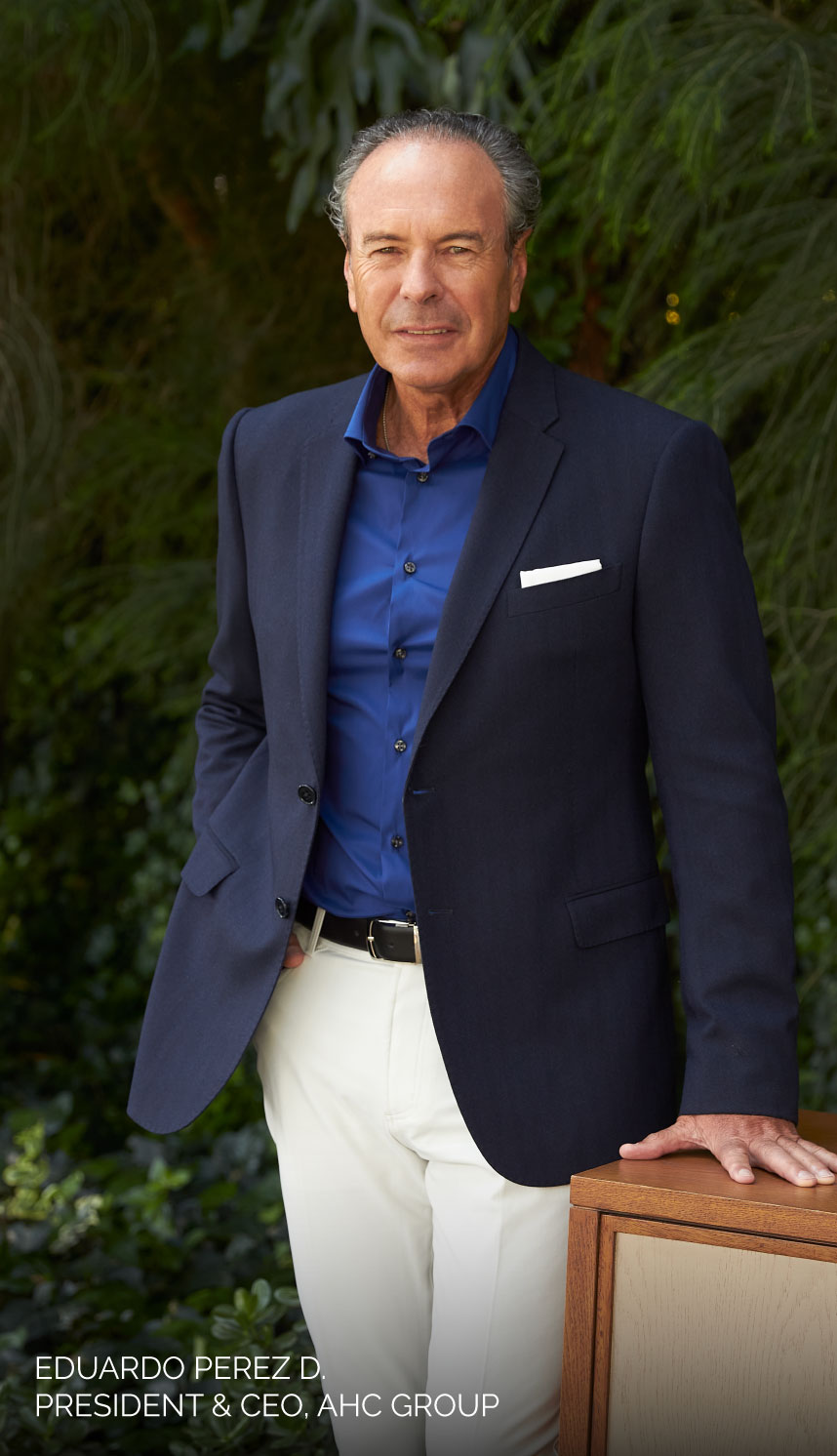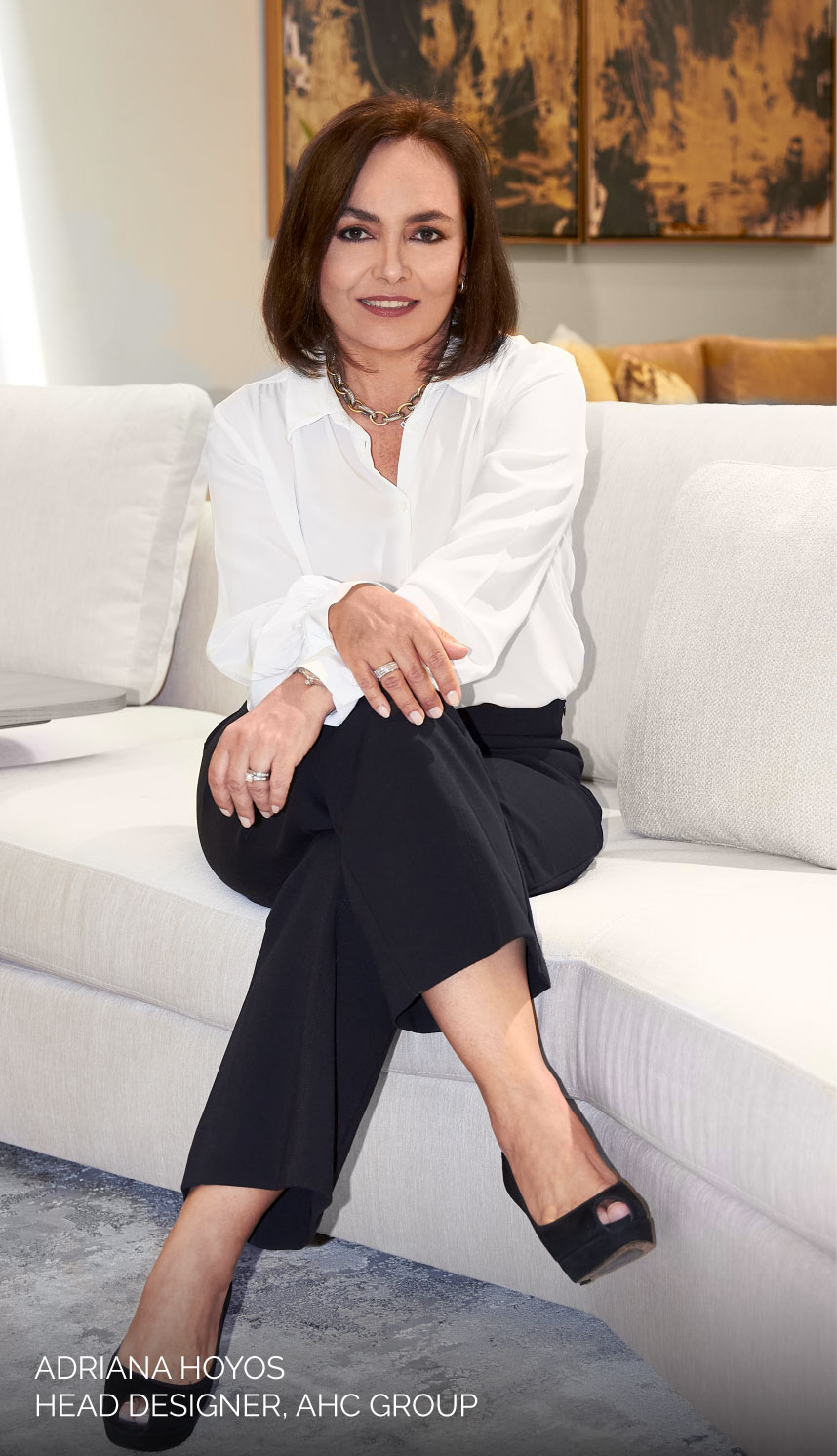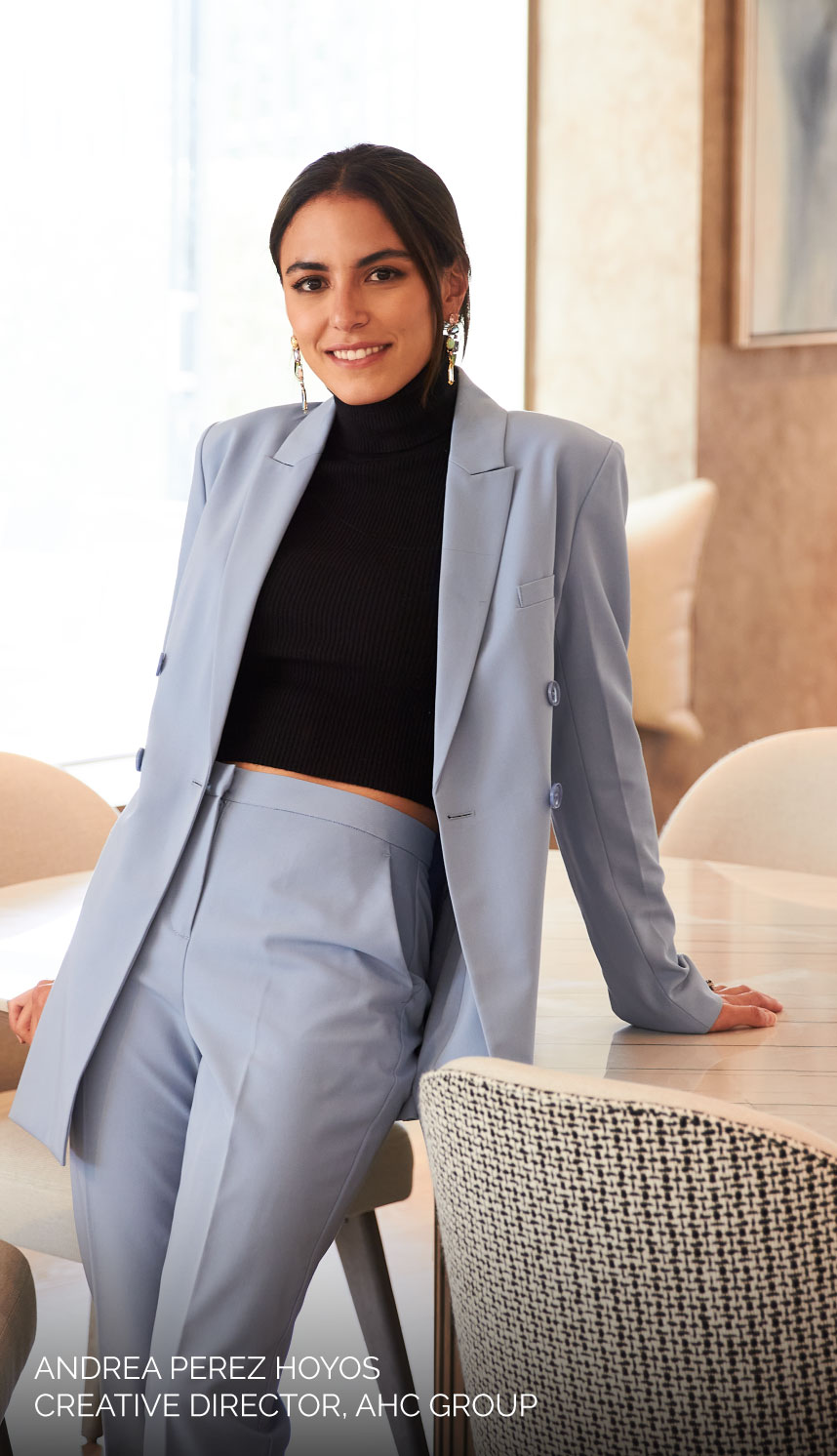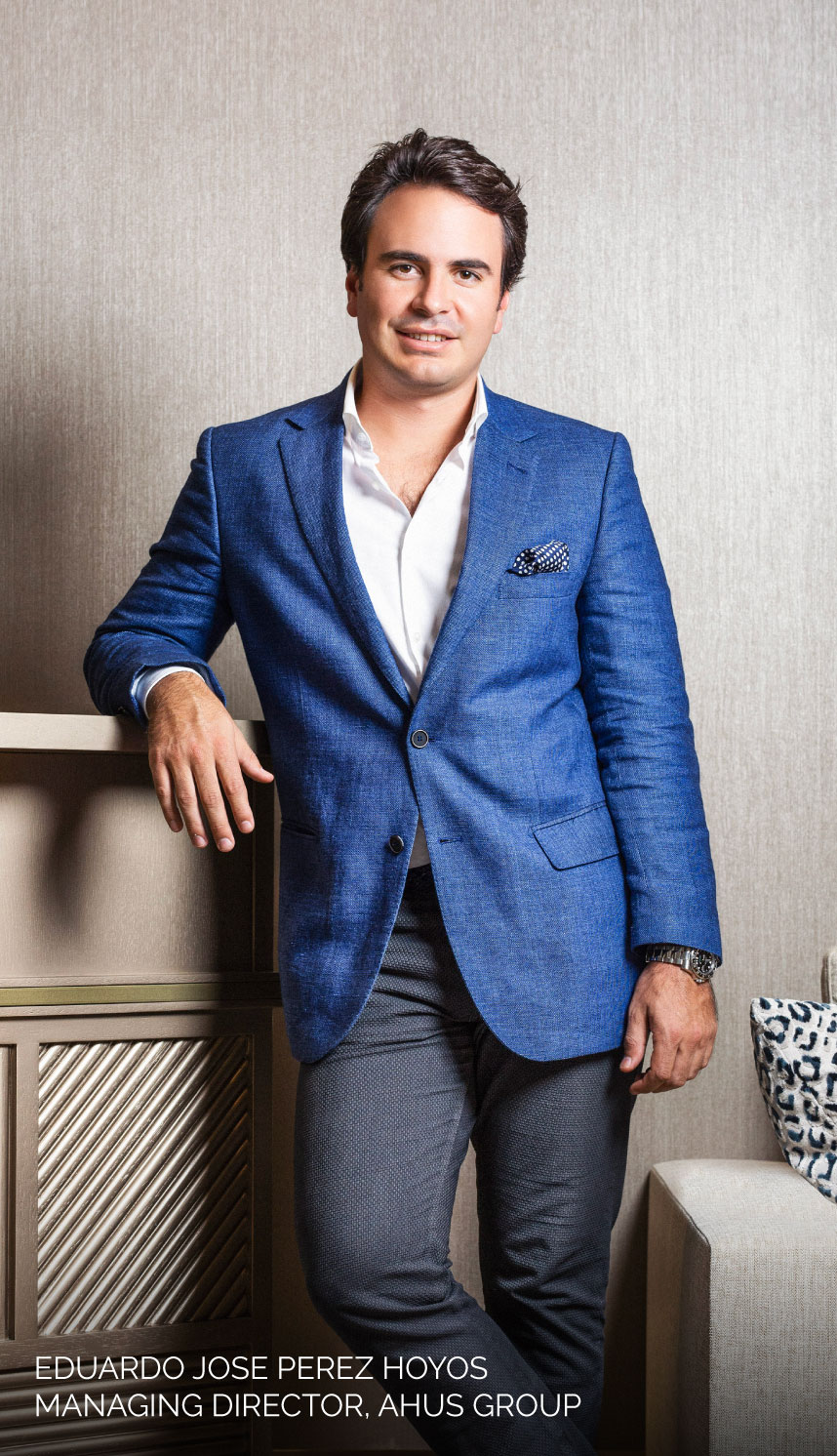 EDUARDO PÉREZ
PRESIDENT & CEO, AHC GROUP
EDUARDO PEREZ CO-FOUNDED ADRIANA HOYOS FURNISHINGS IN 1994. HE LED THE GROWTH OF THE COMPANY TO BECOME A PREEMINENT WORLD-WIDE LUXURY DESIGN BRAND AND BUSINESS CONGLOMERATE (THE AHC GROUP) WITH HEADQUARTERS IN MIAMI AND FACTORIES, STUDIOS, OFFICES, RETAIL OUTLETS AND REAL ESTATE IN LATIN AMERICA, USA, EUROPE AND THE MIDDLE EAST. HE HAS BEEN INSTRUMENTAL IN DEVELOPING NEW OPPORTUNITIES FOR THE GLOBAL TRAVEL INDUSTRY, WITH AN EMPHASIS ON INNOVATING THE VIP AIRPORT EXPERIENCE.
ADRIANA HOYOS
HEAD DESIGNER, AHC GROUP
ADRIANA HOYOS CO-FOUNDED ADRIANA HOYOS IN 1994. AN INTERNATIONALLY RECOGNIZED LEADER IN THE DESIGN SPACE, ADRIANA HAS A CAREER THAT SPANS OVER 30 YEARS CONSISTING OF THOUSANDS OF INTERIOR DESIGN PROJECTS AND OVER 13 FURNITURE COLLECTIONS. IN ADDITION TO ACTING AS PRINCIPAL AND CREATIVE DIRECTOR FOR HER NAMESAKE BRAND, ADRIANA IS ALSO FOUNDER OF ADRIANA HOYOS DESIGN STUDIO, WHICH FOCUSES ON OFFERING DESIGN SERVICES TO CLIENTS AROUND THE WORLD RANGING FROM RESIDENTIAL TO HOSPITALITY AND COMMERCIAL SPACES. ADRIANA HAS BEEN CREDITED AS ONE OF THE TOP DESIGN MINDS IN LATIN AMERICA, BRINING A WARM, TIMELESS SOPHISTICATION TO THE INDUSTRY.
ANDREA PEREZ HOYOS
CREATIVE DIRECTOR, AHC GROUP
ANDREA PEREZ HOYOS IS CREATIVE DIRECTOR FOR BOTH ADRIANA HOYOS AND ADRIANA HOYOS DESIGN STUDIO. SINCE 2017 ANDREA HAS BEEN WORKING ALONGSIDE HER MOTHER, ADRIANA, DESIGNING SOME OF THE BRANDS' MOST ICONIC COLLECTIONS INCLUDING TEN, RUMBA, GALAPAGOS, GEM AND LUA. SHE IS KNOWN FOR HER INNOVATIVE AND BOUNDARY PUSHING DESIGNS, ADDING A MODERN TOUCH TO EVERYTHING SHE DESIGNS. IN HER ROLE AS CREATIVE DIRECTOR ANDREA OVERSEES THE DEVELOPMENT OF EVERY NEW COLLECTION, SEEING EACH PIECE THROUGH THE PRODUCT DEVELOPMENT PHASE. BASED IN QUITO, ECUADOR ANDREA ALSO LEADS THE DESIGN STUDIO FOR ECUADOR. HER WORK IS FOCUSED ON RESIDENTIAL, HOSPITALITY AND COMMERCIAL SPACES. ANDREA GRADUATED FROM SAVANNAH COLLEGE OF ART AND DESIGN IN 2013.
EDUARDO JOSÉ PÉREZ HOYOS
MANAGING DIRECTOR, AHC GROUP
EDUARDO JOSÉ PÉREZ HOYOS IS MANAGING DIRECTOR FOR THE UNITED STATES AND LEADS INTERNATIONAL BUSINESS DEVELOPMENT. FOR OVER TEN YEARS EDUARDO HAS WORKED TO DEVELOP THE BRAND'S PRESENCE IN THE US MARKET, SETTING UP AND MANAGING A NETWORK OF DEALERS, REPRESENTATIVES AND IN-HOUSE SALES PROFESSIONALS. HE ALSO MANAGES US OPERATIONS, OVERSEEING BUSINESS LOGISTICS AND MARKET GROWTH. AS THE LEADER IN INTERNATIONAL BUSINESS DEVELOPMENT, EDUARDO HAS SOUGHT AND SECURED SEVERAL NEW BUSINESS OPPORTUNITIES FOR THE BRAND, RANGING FROM HOSPITALITY PROJECTS TO EXPANDING BRAND PRESENCE INTERNATIONALLY THROUGH THE OPENING OF NEW SHOWROOMS.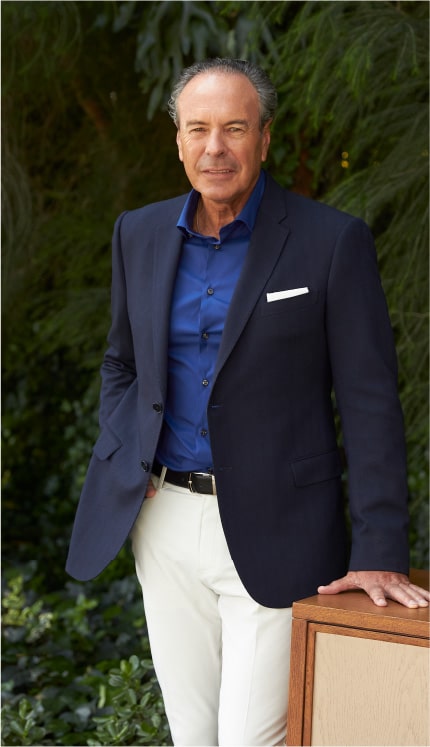 EDUARDO PÉREZ
President & CEO, AHC Group
Eduardo Perez co-founded Adriana Hoyos Furnishings in 1994. He led the growth of the company to become a preeminent world-wide luxury design brand and business conglomerate (the AHC Group) with headquarters in Miami and factories, studios, offices, retail outlets and real estate in Latin America, USA, Europe and the Middle East. He has been instrumental in developing new opportunities for the global travel industry, with an emphasis on innovating the VIP airport experience.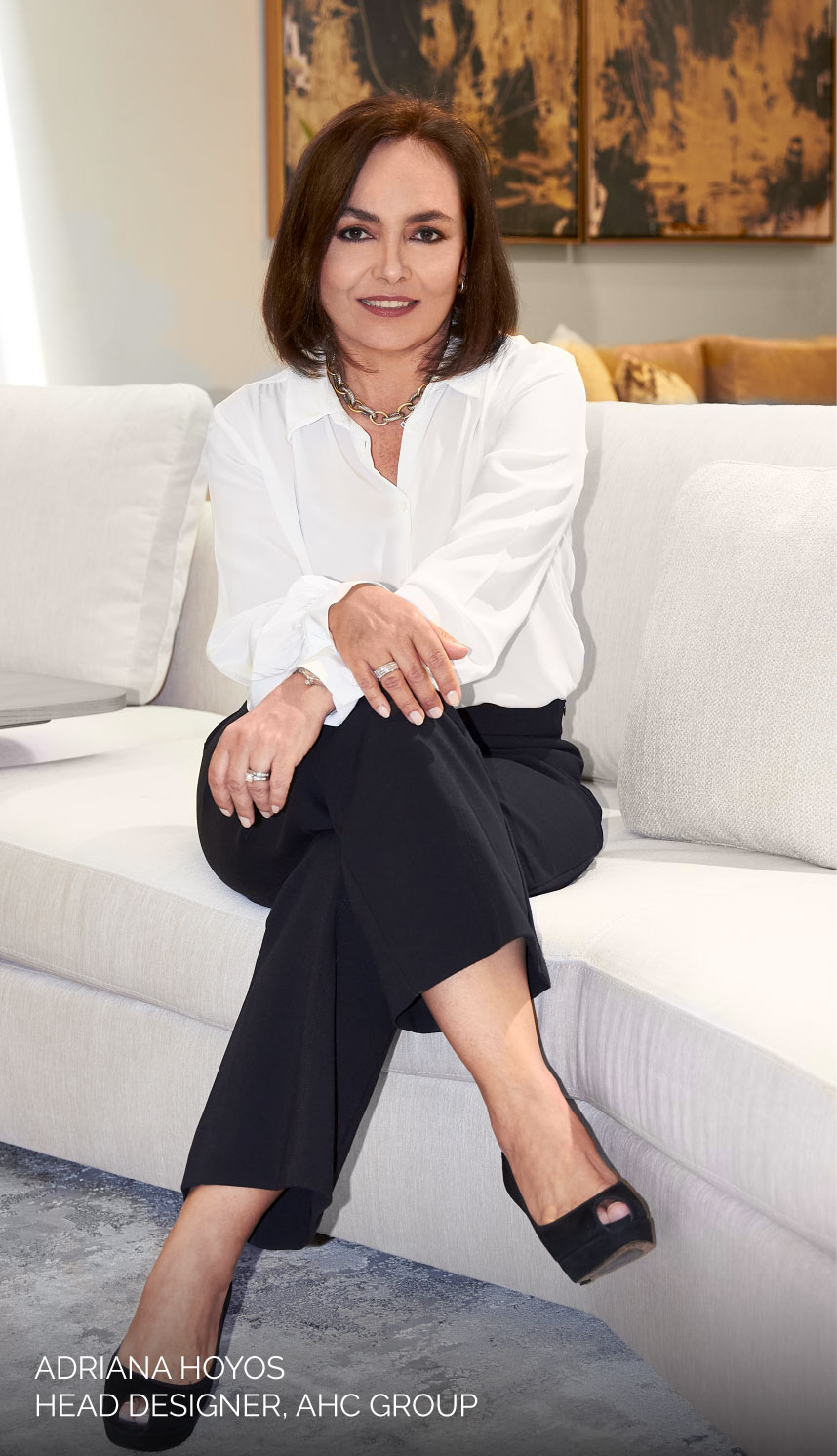 Adriana Hoyos
HEAD DESIGNER, AHC GROUP
Adriana Hoyos co-founded ADRIANA HOYOS in 1994. An internationally recognized leader in the design space, Adriana has a career that spans over 30 years consisting of thousands of interior design projects and over 13 furniture collections. In addition to acting as Principal and Creative Director for her namesake brand, Adriana is also founder of ADRIANA HOYOS Design Studio, which focuses on offering design services to clients around the world ranging from residential to hospitality and commercial spaces. Adriana has been credited as one of the top design minds in Latin America, brining a warm, timeless sophistication to the industry.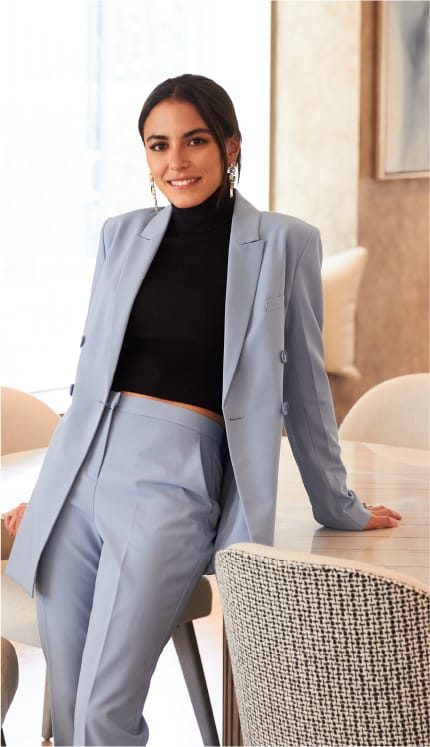 Andrea Perez Hoyos
Creative Director, AHC Group
Andrea Perez Hoyos is Creative Director for both ADRIANA HOYOS and ADRIANA HOYOS Design Studio. Since 2017 Andrea has been working alongside her mother, Adriana, designing some of the brands' most iconic collections including TEN, RUMBA, GALAPAGOS, GEM and LUA. She is known for her innovative and boundary pushing designs, adding a modern touch to everything she designs. In her role as Creative Director Andrea oversees the development of every new collection, seeing each piece through the product development phase. Based in Quito, Ecuador Andrea also leads the Design Studio for Ecuador. Her work is focused on residential, hospitality and commercial spaces. Andrea graduated from Savannah College of Art and Design in 2013.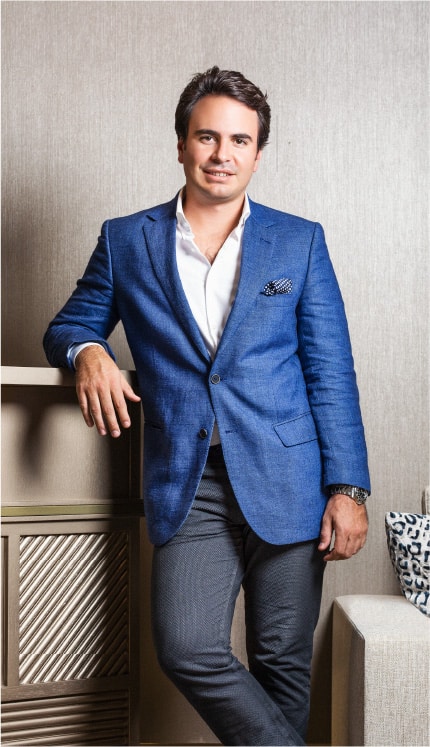 Eduardo José Pérez Hoyos
MANAGING DIRECTOR, AHUS GROUP
Eduardo José Pérez Hoyos is Managing Director for the United States and leads International Business Development. For over ten years Eduardo has worked to develop the brand's presence in the US market, setting up and managing a network of dealers, representatives and in-house sales professionals. He also manages US operations, overseeing business logistics and market growth. As the leader in International Business Development, Eduardo has sought and secured several new business opportunities for the brand, ranging from hospitality projects to expanding brand presence internationally through the opening of new showrooms.

First Furniture store opens in Ecuador
1994
MANUFACTURING BEGINS
1996
First US Showroom OPENS
2001
International Expansion
2004
hospitality design casa dorada
2007
most memorable exhibitor at icff
2009
Established Resource for Luxury Brands Hotels
2010
Santiago and isla margarita showroom
2014
the 10th collection was launched
2016
interior design's best of year award
2017
priority pass lounge of the year
2018
first middle east showroom
2019
top 100 usa furniture brands
2020
innovation and product diversification leader fedex
2022
new flagship store coral gables
2023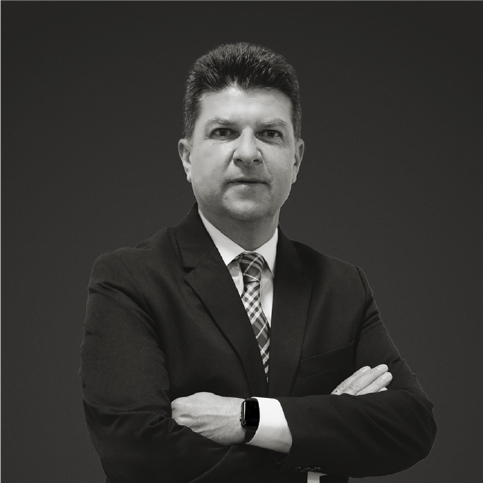 SANTIAGO YÁNEZ
CORPORATE DIRECTOR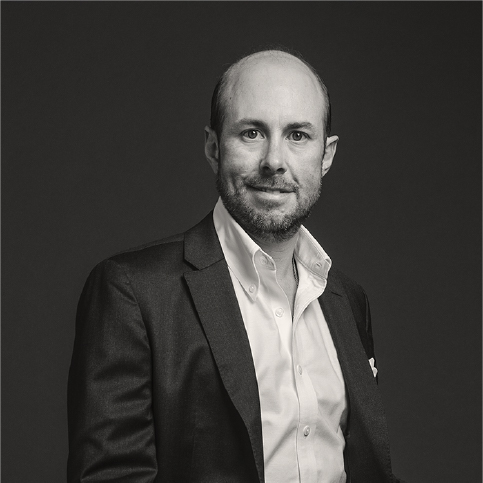 JOSÉ MANUEL BORJA
OPERATIONS MANAGER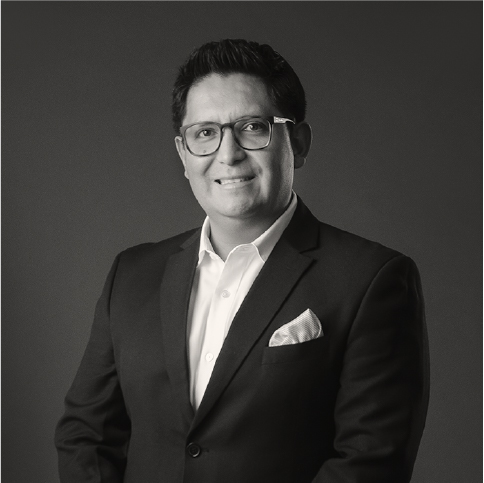 JUAN CARLOS MEZA
FINANCIAL MANAGER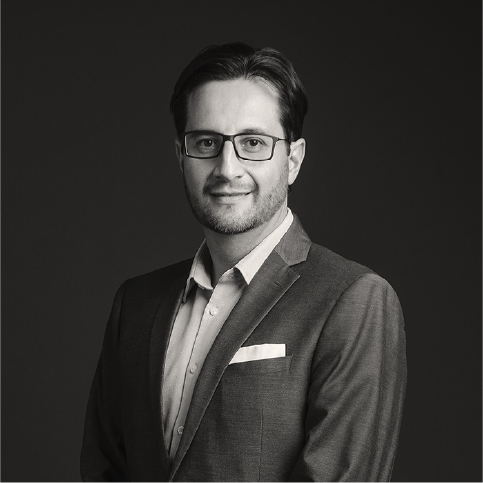 EDUARDO ALMEIDA
COMMERCIAL MANAGER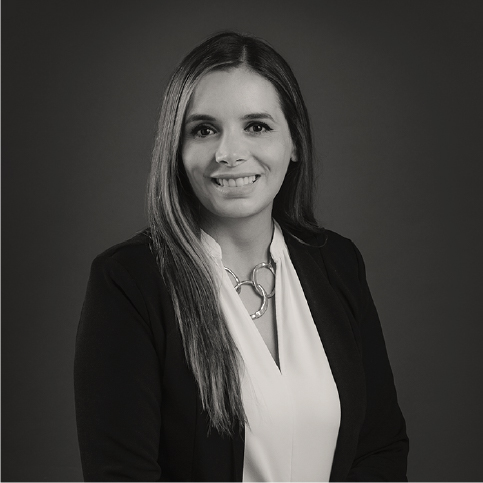 MARGARITA ANDRADE
HUMAN TALENT MANAGER
PHILOSOPHY
we spread inspiration to craft an elevated, comfortable and charismatic lifestyle.